This recipe was torn out of a newspaper many years ago and has been splattered numerous times and it's faded from much use over time. I almost know it by heart, as I've made them so many times, but I like to keep referring to it, just in case I miss out any crucial ingredient! I've blogged it before, but it's been a while, so I thought it was time for a revival.
These are delicious. Not like the rubbery fishcakes you may order in a Thai restaurant, they are fluffy, flavoursome and fishy, served with the obligatory sweet chilli sauce.
Please make them. You will thank me.
Again, apologies for the poor photograph. Prosecco-fuelled hunger.
Thai-spiced Salmon Fishcakes
Prep Time: 30-40 minutes
Cook Time: 10 minutes
Serves 4 as a starter
Ingredients:
Oil for frying
5 spring onions, finely sliced
2.5 cm fresh ginger, finely chopped
1 clove garlic, crushed
Zest and juice of 1 lime
2 x 170 g tins salmon, drained (you can also use crab, or a mixture)
85 g mashed potato
Handful of fresh coriander, chopped
A few drops of Tabasco (optional)
Plain flour
1 egg, beaten
Dry breadcrumbs
To garnish: lime wedges, salad, fresh coriander, spring onions
Method:
Firstly, boil and mash the potatoes, I used about 4 medium sized ones.
Heat one tablespoon of oil in a large frying pan or wok and sauté the spring onions for 1-2 minutes until they begin to soften.
Add the garlic and ginger and cook for about 1 minute more. Add the lime juice to the pan and quickly remove from the heat.
Place the tinned fish in a bowl with the mashed potato. Add the onion mixture, lime zest and coriander, Tabasco (if using) and season with salt and pepper.
Flour your hands and shape into 8 Fishcakes, or 12 smaller ones. Dust with flour, then roll in the beaten egg, and coat with the breadcrumbs.
Heat a little more oil and try the Fishcakes for about 2 minutes on each side, until golden brown.
Serve with a little salad, sprinkled with spring onions and coriander, and sweet chilli sauce.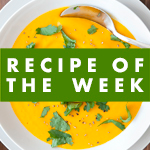 Check out #recipeoftheweek by
A Mummy Too
blog